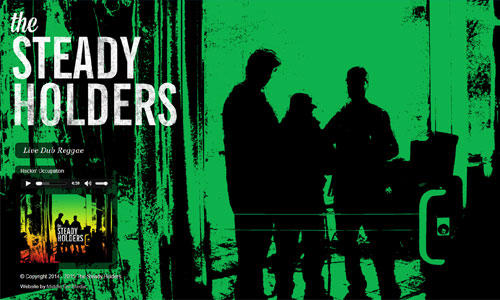 Client: The Steady Holders
Date: February 2014 – January 2015
Task: Identity, Branding, Logo Design, Audio Engineering, Web Design, Front-end Development
The Steady Holders are an original dub reggae band hailing from Marquette Michigan.
The Steady Holders website was built responsively from a mobile first perspective. The site focuses on simplicity and visual appeal. The background image fills the entire screen no matter what size, and has transparent areas to allow the background color to show. The background color slowly cycles between green, gold, and red. Audio samples of the band are available. Enjoy!