Dead River Derby shows gratitude to their sponsors by listing them on their website. Recent updates have yielded new copy on the home page, but that's not all. The Marquette area women's roller derby league website now has a sponsors page. Along with the sponsors page, there is also a preferred sponsors section on the site. Let's take a closer look at the exciting new features.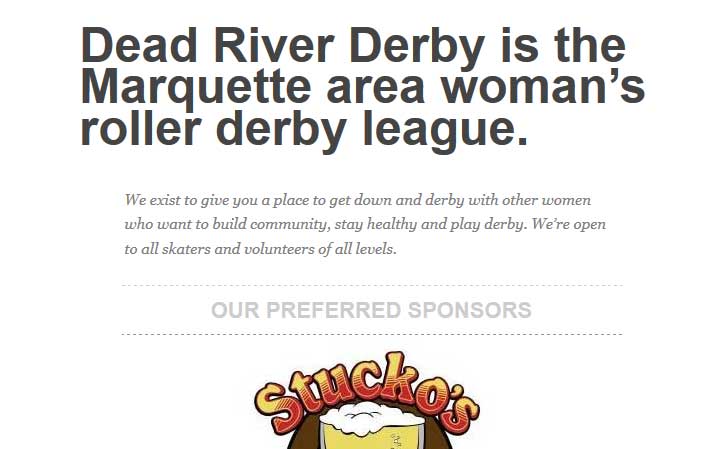 Dead River Derby Sponsors Page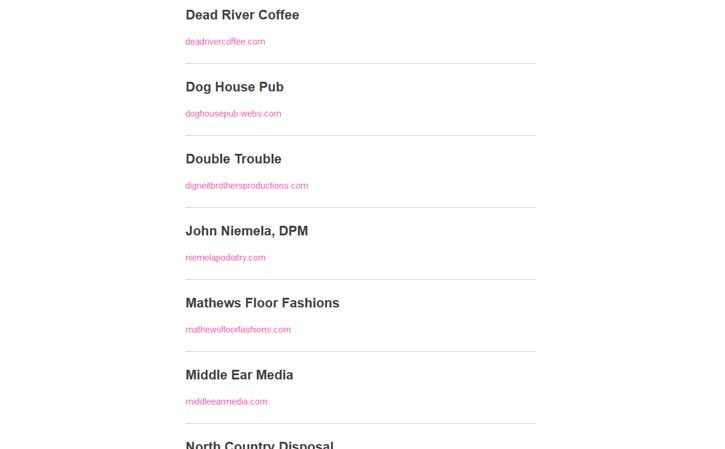 The new sponsors page can be accessed by clicking the sponsors button in the main navigation menu. This page includes a full list of sponsors in alphabetical order. There are currently seventeen sponsors. For those sponsors who have their own websites, a link to the site is included in their listing.
Dead River Derby Preferred Sponsors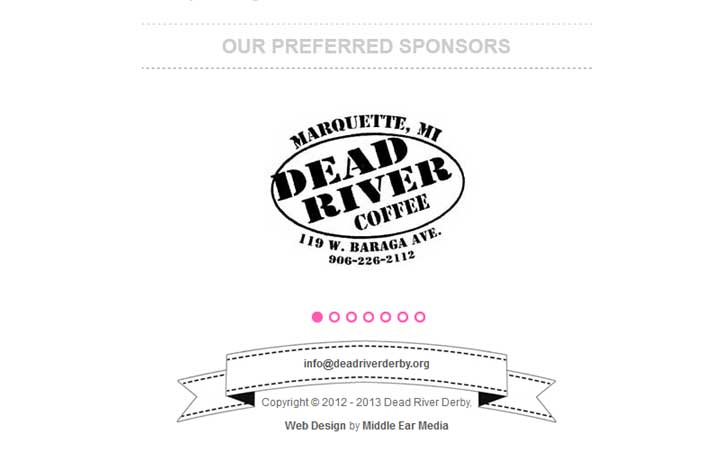 The preferred sponsors section is located near the bottom of the site in the footer. This section shows the logos of select sponsors, one at a time in a slick little image slider. Each logo is shown for a few seconds before fading into the next. The image slider is fully responsive just like the rest of the site. It will shrink to fit nicely on smaller screens or mobile devices. Also, it can be navigated by clicking one of the pink dots underneath or with the pink left and right arrows that appear on hover. Clicking on one of the logos will bring up the sponsors page.
Dead River Derby Shows Gratitude
The fact that Dead River Derby shows gratitude to sponsors on their site exemplifies how much they appreciate all the support they receive from the Marquette community. If you haven't done so yet, perhaps its time to consider sponsoring them yourself.