As the year 2012 comes to an end, let's take a moment to reflect on where we're at, and how we've gotten here. Congratulations! You survived the end of the Mayan calendar, but is that what you'll remember most about 2012? It was a big year for Middle Ear Media! 2012 Year in Review is a compilation of highlights from my accomplishments during the last twelve months.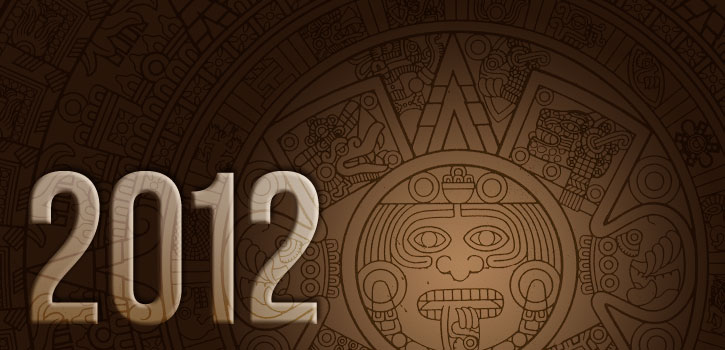 Keeping the Internet Free
The year began with SOPA/PIPA threatening the very existence of the internet by stifling free speech and innovation while simultaneously making the internet less reliable and less secure. There was a huge response by the internet community that included special banners and even some site-wide blackouts. The legislation was defeated, but we must all remain vigilant of similar attempts in the future.
Developing Things
I've been developing things. I released my first free WordPress Theme. MEM Core, which is short for "Middle Ear Media Core," is a pro­fes­sional, cus­tomiz­able, and completely free WordPress Theme with a clean look and respon­sive design. I also released a free WordPress plugin. Super Custom Login allows you to easily customize the WordPress login page. In October, I submitted it to the official WordPress plugin directory where it was downloaded over 200 times in the first twenty-four hours. As of this writing, its been downloaded close to 3,000 times by people from all over the world.
Playing Music
Occasionally, I manage to break away from computer-related activities and have some fun playing music. In February, I sang and played bass for a gig at the Upfront & Company with Hidden from the Sun. We played original music that we wrote and recorded during 2011. This venue, once the best in Marquette, is no longer with us. In a completely different musical direction, I performed healing music with The Grand Extreme. We provided the soundscape for several events including the Cedar Tree Institute's Manitou Project 10,000 tree distribution. I also had the privilege to play percussion and participate in Marquette's first ever "Halloween Spectacle," a community driven event that will hopefully become an annual tradition.
2012 Middle Ear Media Rebrand
Near the end of 2011, I realized that Middle Ear Media was in need of rebranding. As part of this effort, I created a new logo, business card, and responsive website. I branded the Middle Ear Media blog as The Hammer Anvil & Stirrup and switched the web feed to Feedburner. I continue to add value by dropping odd bits of knowledge, providing resources and sharing tips, tutorials, strategies and personal experiences. I've also been active on several social networks this year including Twitter, Facebook, Google+. and the WordPress.org support forums.
New Friends
Along with the redesign of middleearmedia.com, I produced some interesting websites for others in 2012. I had the honor of working some great people this year. I did a website for Instrumental, a high end electro-magnetic transducer company from Utah that designs and manufactures custom guitar pickups. I designed and developed an e-commerce website for Che Bello Boutique, a men & women's clothing boutique. I designed an attention-grabbing business card for Kaity Keranen, manager and cosmetologist at Embrace Salon. I also began working with Dead River Derby, Marquette's new roller derby league. Not much more than a splash page at the moment, at certain times of the year, the website functions as an online registration tool. As soon as they decide on a logo, I'll be finishing the site. I designed the first of several websites for musician Aaron Kippola, and created a new website for Papa Crow, a musician who crafts thoughtful and fun music for kids and families.
Outdoor Fun
Despite all the accomplishments, I was able to enjoy the natural beauty of northern Michigan and Lake Superior quite thoroughly. Snowshoeing was fun while the snow lasted. Then there was all the canoeing adventures up and down various rivers and lakes. Can't forget the many hikes along trails and beaches, with an occasional swim or Tai Chi break. It always feels good to get on the mountain bike and go riding, and there is no shortage of trails in the Marquette area.
Looking Forward
2012 Year in Review is a good way for me to remember what happened this year, and put it all in perspective. I'm looking forward to moving ahead in 2013. To stay on top of things, I'll be designing more, developing more, supporting more, and creating more content. It's an exiting time for web development. HTML5, CSS3, new mobile devices and browser capabilities are changing the game.