Revolution Dojo LLC was formerly known as Breathe Radiance and was located in Marquette, Michigan before relocating to Appleton, Wisconsin. Parnee has expanded her existing services of massage therapy and breath work to include an herbal sanctuary and martial arts classes.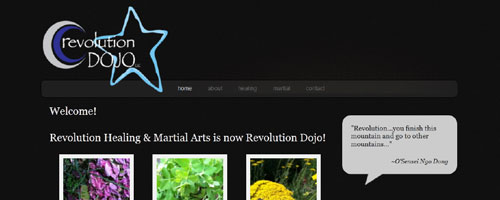 I designed a web site for Breathe Radiance last year, but with the relocation and re-branding of the business, a completely new one was necessary. The name Revolution Dojo LLC comes from a quote by the founder of Cuong Nhu, O'Sensei Ngo Dong. He said, "Start the revolution within yourself," and Parnee took that to heart.
The new site is dark, minimalist and modern. To brighten it up a little, I designed a custom graphic that resembles a super nova, or maybe the inside of an atom. This is meant to highlight the micro-macro connection between the energy of the atoms within us all, and ancient stars exploding in space. This has since been removed.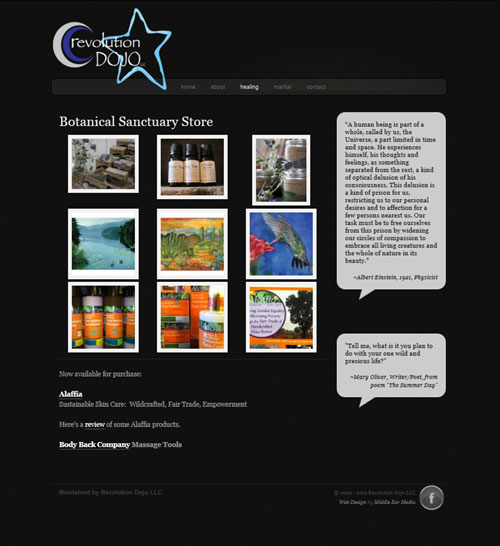 The site features a drop-down navigation menu, quote bubbles along the right side, and subtle background texture.
The site is being maintained by Parnee at Revolution Dojo LLC.