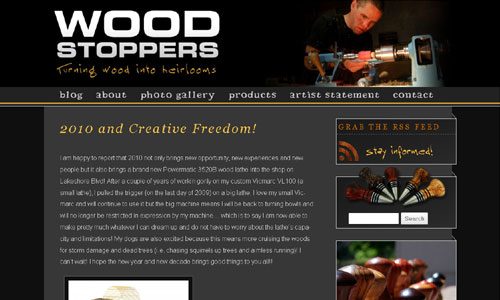 Client: Woodstoppers
Date: August 2009
Task: Web Design, Front-end Development, CMS, SEO
Peter Skel­lenger trans­forms reclaimed woods into extra­or­di­nary works of art. His philosophy is that the more twis­ted and nasty the wood is, the more beau­ti­ful the finished pro­duct will usually be. Each exam­ple is a study of move­ment, time, and nature.