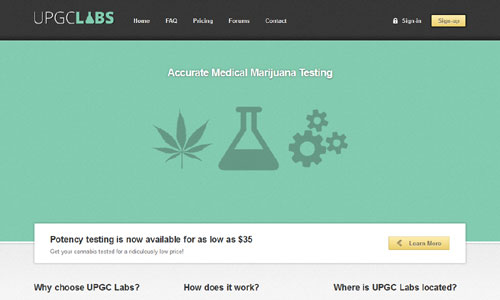 Client: UPGC Labs
Date: April – December 2014
Task: Identity, Logo Design, Copy writing, Database Design, Web Design, Front-end Development, CMS
UPGC Labs is the Upper Peninsula's Premiere Medical Marijuana Testing Facility. They use cutting edge technology to get accurate results.
UPGC Labs was in need of an Identity as well as a custom web solution. Middle Ear Media created a modern, minimalist logo that uses a beaker for the letter A. For the website, a custom Content Management System was developed and set up to handle test results. The responsively designed site also features an FAQ section and user forums.