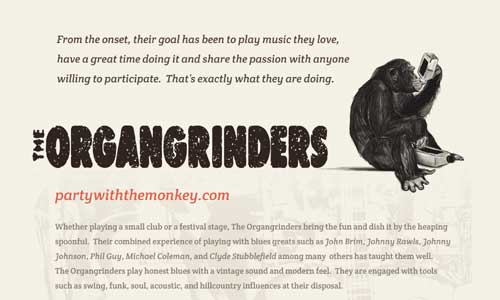 Client: The Organgrinders
Date: February 2014 – March 2014
Task: Graphic Design
From the onset, the Organgrinders' goal has been to play music they love, have a great time doing it and share the passion with anyone willing to participate. That's exactly what they are doing.
They realize a good one-sheet is essential for booking and promotion efforts. I designed a high quality and very professional one-sheet with a modern, yet classy feel that will perpetuate the group's image as a party/fun band. The one-sheet conveys the Organgrinders' story in a compelling way. It was designed to tell people what they need to know, and make it easy for them.