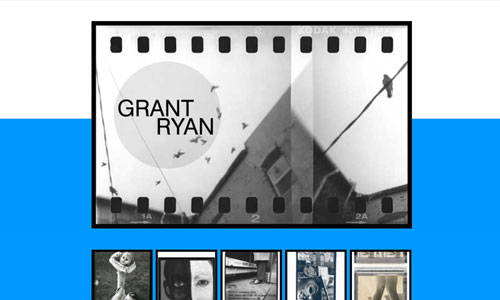 Client: Grant Ryan
Date: October 2013
Task: Identity, Logo Design, Web Design, Front-end Development, CMS
Grant M. Ryan is a working photographer currently living in America. He enjoys traditional celluloid black & white photographic productions and was educated in the media of photography at Cranbrook Academy of Art, Detroit MI.
Although he's been refining his craft for years, he was in need of personal branding. In October 2013, I created a visual identity to fit his personality. This effort included a simple yet powerful logo as well as a mobile friendly, fully responsive website.