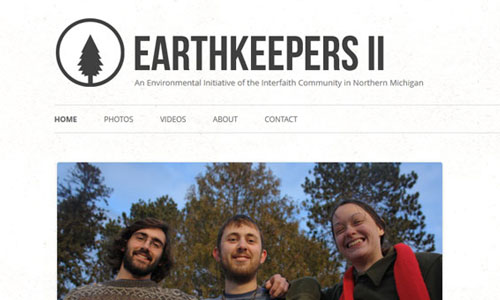 Client: Earthkeepers II
Date: November 2012 – September 2014
Task: Identity, Logo Design, Web Design, Front-end Development, CMS, SEO, E-Commerce, Public Service Announcements
Earthkeepers II is an environmental initiative of the interfaith community in northern Michigan. I had the honor of designing their identity and giving them an official home on the web. I also created several PSAs (Public Service Announcements) for them.
Building on the award-winning achievements of Earthkeepers I (2004-2009), this next phase of mobilizing faith-based communities around responsible stewardship practices focuses on promoting energy conservation and establishing community gardens.
Read more about Earthkeepers II →
Read more about Earthkeepers II PSAs →