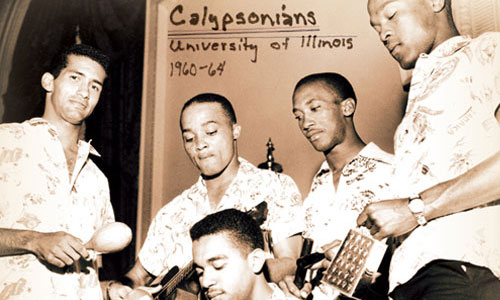 Client: Calypsonians
Date: December 2009
Task: Audio Restoration, Album Cover Design
The group was called the Calyp­so­ni­ans and they played authen­tic Calypso. The record­ings were made with a portable cas­sette recorder in the early six­ties. My job was to trans­fer the audio from the orig­i­nal cas­settes to a dig­i­tal form (ulti­mately a CD) and do what­ever I could to enhance the sound quality.
I also designed a cover for the album using scanned photos of the band and the orig­i­nal hand­writ­ing from one of the cassettes for the let­ter­ing in the title.