Wow, it's been almost two years since the last major site redesign here at Middle Ear Media. A lot has happened since then. It might take a couple days to get everything in order, but I just couldn't wait any longer.
I went with a whole new look for the site, but I plan on bringing the old look back with an Optional-Theme button where the user can select which Theme is used to display the site.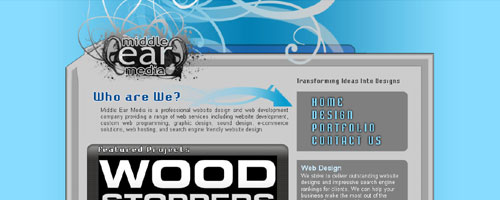 For the new site, I'm using WordPress as the CMS. I designed a custom WordPress Theme for Middle EAR Media that makes use of many built-in features of WordPress. You can now conduct a search of the entire site, subscribe via RSS or email, leave comments, and much more.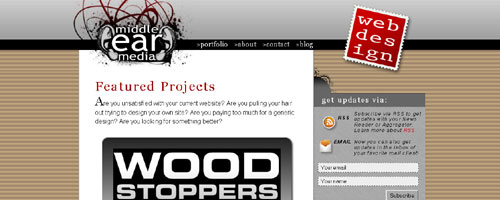 As you can see, the new site has a blog section where I'll be posting all kinds of stuff related to the projects I'm working on as well as web design in general. So hang tight while I work out the kinks and check back soon.