The latest site design I've completed was for Living Jukebox DJ Service. They are a Mobile DJ Service providing music entertainment for wedding receptions, bars, clubs, private parties, anniversaries, company picnics, etc. Based out of Plymouth, Wisconsin, they serve the entire Sheboygan area and beyond.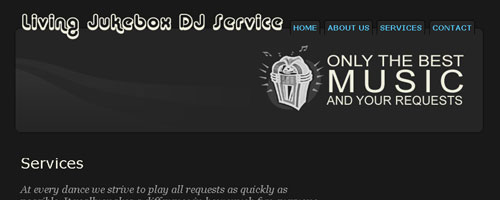 The site is dark, modern, and professional. I used a dark gray for the background color and various shades of gray for the background of graphics in the header and footer. The name of the business uses the Alba Super font, while the rest of the site uses the sans-serif font Verdana. The only exception is a call-out paragraph near the top of each page that uses the serif font Georgia.
Several colors were use for copy including off-white, and subtle shades of gray and gold. Links are colored light-blue so they stand out more. I paid a lot of attention to the style of the typography to make it visually interesting and easy to read.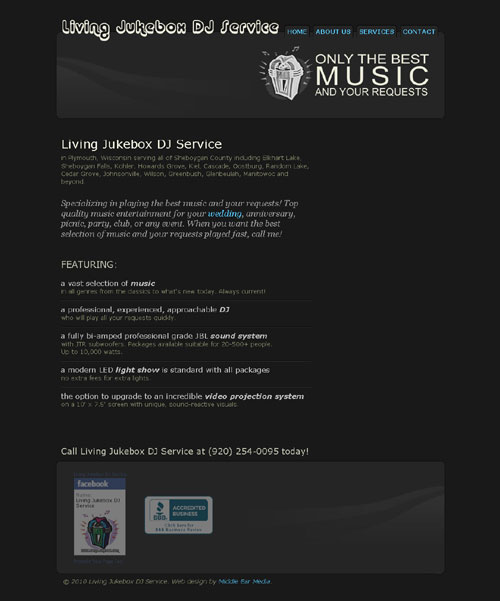 The copy is complete, but there are currently no photos on the site. The layout was designed with a space for images on the right side. The site is being maintained by Dan at Living Jukebox DJ Service and should have some photos soon.