Word­Press is a pop­u­lar, open-source, Con­tent Man­age­ment Sys­tem built by hun­dreds of com­mu­nity vol­un­teers around the world. Although, I've been devel­op­ing Word­Press Themes for years, I finally got around to releas­ing my first free WordPress Theme for pub­lic use. I call it MEM Core which is short for "Middle Ear Media Core" because I plan on creating many child Themes for it. Each child Theme will inherit the functionality of MEM Core, and will modify, or add to it in different ways.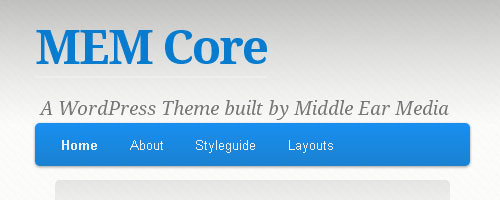 MEM Core is a pro­fes­sional, cus­tomiz­able, and completely free WordPress Theme with a clean look and respon­sive design. It works great on mobile devices as well as desktops and laptops. The Theme includes optional page layouts, customizable background, customizable header image, customizable navigation menu, and multiple widget support in the sidebar and the footer, and much more.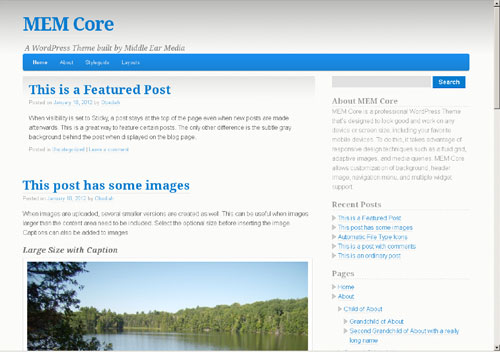 Follow the link below for more details, a demo, and of course to download the Theme for your own use.
This demo is no longer active.