I'm happy to announce the arrival of my new vinyl advertizing banner. Middle Ear Media is now prepared to advertize at local events. The banner is four feet wide by two and a half feet tall. It's printed on vinyl in full color and includes adhesive corner tabs for mounting.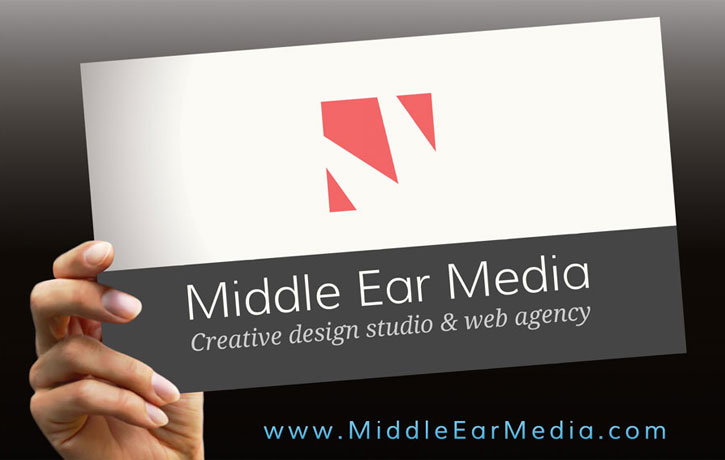 Advertizing Banner Design
The design of this banner is based on my logo and business card design. The background is a subtle gradient from gray to black. The card is held at a slight angle by a hand that protrudes from the left side of the bottom edge. Below the card is my web address. For the website, I used the same typeface as my logo, but with a light blue color to set it apart. I've also included the www though I usually don't bother. I figured it was worth it here to ensure the viewers know what they're reading.
I can't wait to see my new advertizing banner hanging up in the background at the next Dead River Derby roller derby event.
What's next? Perhaps I'll create a billboard design based on this banner.
If you'd like to promote your business or organization with a vinyl banner, contact us to get your design started today.